Chasing the sun – sun photometer training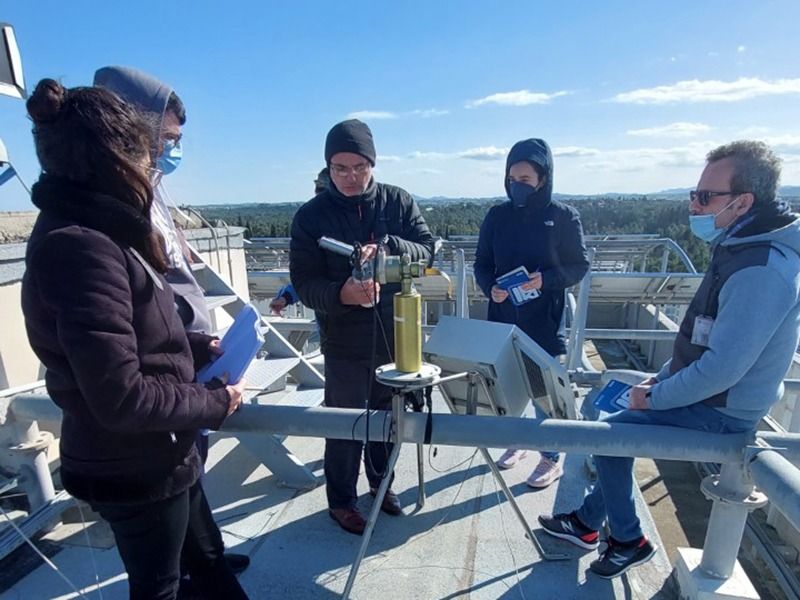 Today the CAO team gathered on the roof of the NTL building to learn how to maintain and run the sun photometer, and also as a side effect enjoy a sunny but windy spring day.
The sun photometers at CAO-Agia Marina and CAO-Nicosia stations are part of the Aerosol Robotic Network (AERONET) hosted by NASA and they serve the community by providing e.g. aerosol optical depth parameters from the Eastern Mediterranean area to compare with satellite observations. A third sunphotometer is planned for our new CAO station in Troodos soon. Two locations at different altitudes (e.g. Nicosia and Troodos) allow the estimations of aerosol loading in the planetary boundary layer.
Learning to park The team was educated by Assoc. Prof. Franco Marenco, who is leading the remote sensing activities at CAO. Due to some technical issues in the past, more staff on all educational levels know the basic maintenance and installation procedures of the instrument. The team learned how to level the instrument, how to park it and how to align it in order to start sun tracking. We also discussed how to power the instrument and how it is maintained and send to calibration annually.