New sets of Air Quality Analyzers
The Cyprus Atmospheric Observatory has received 4 palettes with close to 500 kg of new instrumentation, containing two full sets of state-of-the-art air quality gas analysers.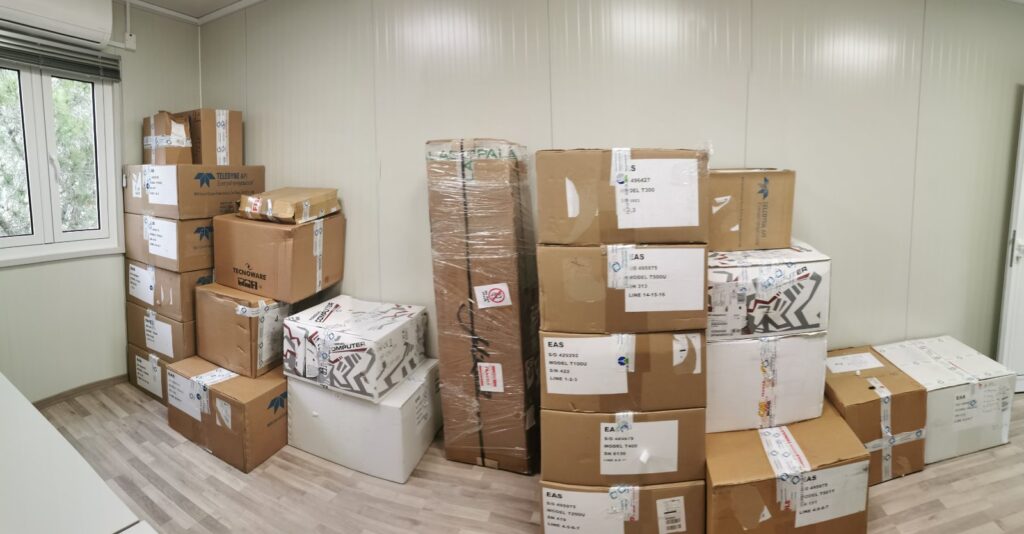 Each set includes CO (Teledyne-API T300), O3 (Teledyne-API T400), trace level SO2 (Teledyne-API T100U), trace NO2 (Teledyne-API T500U), Trace NO-NOy (Teledyne-API T200U), a zero air generator (MCZ NGA19S and compressor), a calibrator (MCZ CMK5), a dedicated inlet system (ENVItech OSYS) and data logging and processing system (PC with ENVItech WINIMAG and VISUALIS). The two sets of analysers were procured from ENVItech Bohemia s.r.o. with EMME-CARE funding, and will be deployed at CAO new monitoring station near the top of Troodos, and at the Cyprus Institute for upcoming long term campaigns to characterise Nicosia's pollution composition and sources.